888-69-KELLY
888-69-53559
where your 4th call is FREE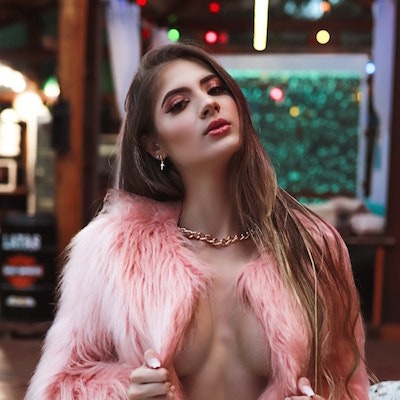 LilyCummings
I`m not available
x
8118
Her Private Extension
$1.99 per minute
I am naughty and I know it....
Likes: Role playing, sucking cock, being kinky, submissive, and spoiling you with your fantasies coming to life.
Dislikes: Bee stings, men that don't know how to play
Languages: English;
Hi everyone, I'm Lily and I hope you will remember me. You see me in this furry pinky coat and a white thong. I may look like a pretty woman, but I am ready to play and show you my nasty side. I am a very naughty girl who you could have seen and dreamt about. Take my body and bend it to your will. My slut slits are your playground. I need you to use me and cum drop your load in me. I can't get enough of your hot lands pumping into me. Twist my nipples, spank me like a bad girl. I'll be on my knees (where I belong), ready to be used. I will satisfy your desires. Your needs are far superior to mine. I exist to suck and please you. Sir. I know I don't deserve you, but come to me and I will serve you properly. I am submissive in every way and craving for you to visit me. Come to me and use me to your desire. I am ready to be used. I am begging you to go on and help you burst with pleasure. Sucking, fucking, cuckholding, spanking, bondage... there is a list... I am a submissive slut, who likes to have fun. Please don't be shy I want to hear your wants and needs. I must warn you as well --- I have a dark side too. I like to be dominating to those who are sissies and needs a good spanking. If you want to be dominated and be taken over, call me and bend to my will. You are my man and you will listen to me, obey my words, my commands, and pay a tribute to your mistress. I am already getting wet and excited to hear from you. I am constantly thinking about you. Paypigs are welcomed. K T Communications P.O. Box 270 Phoenixville, PA 19460 C/O Lily FOR MONETARY GIFTS. Yours always, Lily. Ext. 8118.