888-69-KELLY
888-69-53559
where your 4th call is FREE
Kelly Interviews Vivian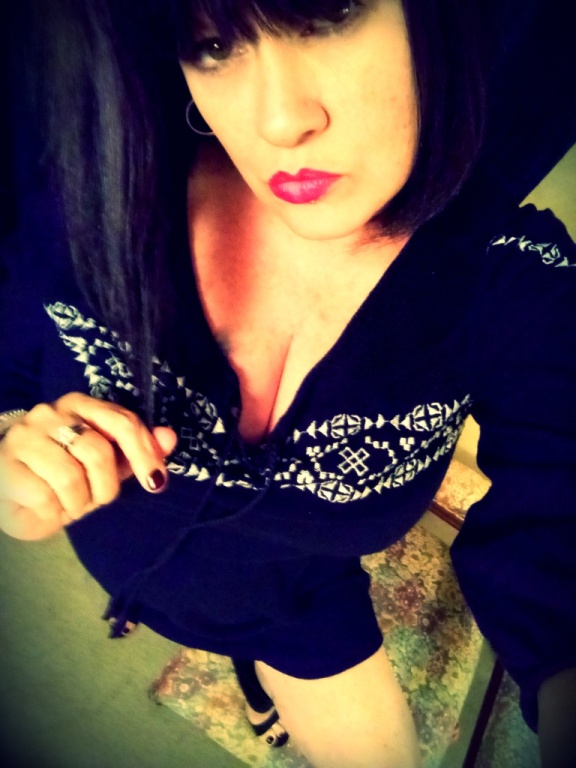 Kelly: Hello and welcome! I've got Vivian joining me today! Are you ready?
Vivian: Always ready. Hi everyone, let's play!
Kelly: Let's start some fun questions first! Do you dress up for Halloween?
Vivian: Yes, I do. This year, I'm doing a spin on Cleopatra. Last year, I was a Black Panther. It was so fun and sexy. I wore a made-for-me full black velvet bodysuit, black velvet thigh high boots. I had a tail, ears, and I was dripping in gold. I felt sexy as hell and it was a hit at the club, for sure.
Kelly: Sounds hot! Trick-or-Treat? What's your favorite candy?
Vivian: With the right Trick you can always get a Treat, so I choose both.
Kelly: Cheeky! What would you consider your best physical feature?
Vivian: Well, most are drawn to my boobs immediately (kind of hard not to be), but many compliment me on my eyes and my plump lips. Daddy was always a sucker for these long legs "that go from here to Heaven", though, so I guess it just depends on who you ask.
Kelly: Mmm…nice! How would you describe your voice?
Vivian: Smooth and seductive. It has been referred to as "intoxicating."
Kelly: What do you like to wear when talking dirty?
Vivian: Well, I have an arsenal of lingerie, but I'm most often wearing a matching bra and panty set with a tank top or short dress over it. Oh, and whatever Cum-Fuck-Me heels I've chosen for that day. I rarely wear much else, unless I'm leaving the house.
Kelly: What do you enjoy most about phone sex?
Vivian: Honestly, I absolutely love providing a no-holds-barred outlet for my callers. Helping them unleash their sin. I enjoy being able to safely exploring my own depravities, as well. I like crawling inside the mind (and pants) of my caller and dancing with their demons. I love being an outlet for them.
But more than anything, I *love* it when they confess to me that they haven't been able to stop thinking about me and that they have sneaked away to call me. Drives me wild and makes me instantly wet!
Kelly: What types of calls would you consider your specialty?
Vivian: Honestly, I don't like to pigeonhole myself. I've been doing this for years and I am in love with every aspect of it, but some of my favorite calls are those involving taboo subjects, domination and body worship. I do, however have a knack for pleasing Daddy with the help of my sweet sissies.
Kelly: I believe orgasmic phone sex is a two-way street. What would you tell a caller to do or not to do to optimize their Kelly Girl phone sex experience?
Vivian: To maximize the experience, I highly suggest that you state your kink. Us Kelly Girls want to know what drives you wild. So when you say that you like everything, it gives us no starting point. You risk leaving unsatisfied, and we never want that. Ever.
Kelly: Is there anything else you'd like to share with your callers?
Vivian: Yes, I'd like to tell them that there are many days when they have made my day. (Thank you!) Even though you are calling in to have a service of sorts provided to you - you often make my day. I enjoy every one of you, immensely!
Kelly: When are you typically available to play during the week?
Vivian: I'm always signed on between 6 and 7AM (EST). I'm usually working until 6PM, give or take. I do take intermittent breaks.
Kelly: Thank you for taking the time to chat with me today, Vivian. It's been a delight!
Vivian: Thank you, Kelly! It's always a pleasure. I'd like to tell my fans not to forget to follow my blogs. You can also find me on Twitter. I often share extra photos and updates! Oh, and feel free to email me, if you can't catch me online. I aim to please! XO
Kelly: Curious to know more about Vivian? Visit her page here. Ring Vivian for a hot chat! Call 888.69.KELLY (53559) at ext. 8869 and Satisfy Your Desires now. I promise you red-hot phone sex happens here!