888-69-KELLY
888-69-53559
where your 4th call is FREE
Hot Five with Kinky Mistress Ally Amour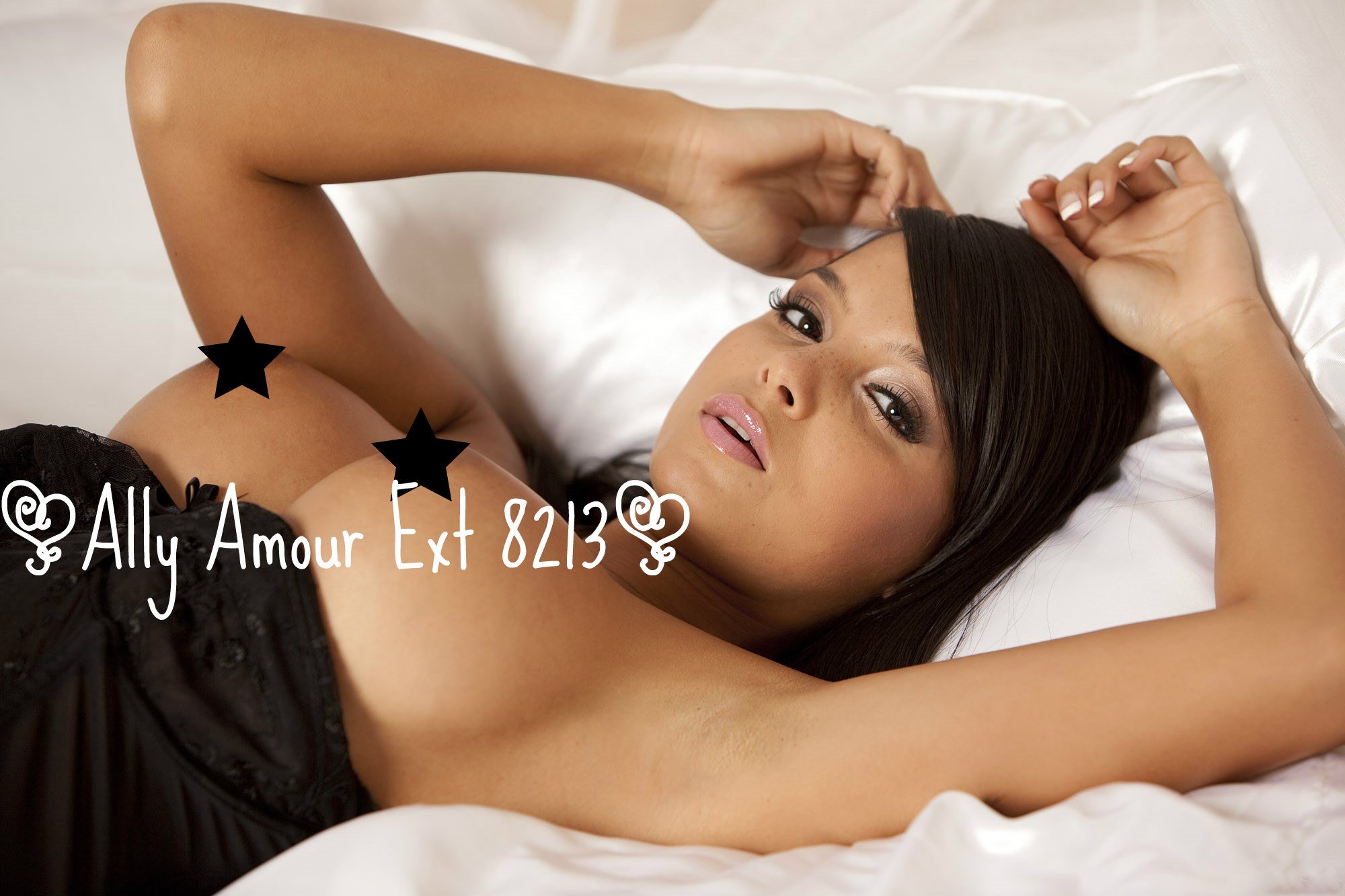 Welcome to Kelly's Casting Couch! Today, I've got Ally Amour answering five hot questions! *Caution! Continuing to read may spike your blood pressure and cause sexual arousal. Read at your own risk of becoming extremely horny!
Who Turns You On?
To better explain who turns me on, I have to start with what I am.
I'm a winning combination of Pan-Sexual and Omni-Sexual.
Let me save you the google time and explain those terms!
Omnisexual and Pansexual are REALLY similar, almost the same. But there is a difference:
Pansexuals can be called "gender-blind", they do not see or think about gender, they only are attracted to the person.
Omnisexuals, however, notice the person's gender, they recognize it and are attracted to ALL genders.
So, to me, if I set my sights on a person, whatever gender they might be, I would look for:
1)High Level of Personal Hygiene
Smell good, look good, take pride in your appearance, whatever it may be, it makes you feel better, self-care is important and as my senses are super acute, when you smell delicious and look apostatizing, I would want to devour you whole, touch you, have you touch me, get close and personal, hot and heavy.
2)Curiosity and Open-mindedness
Be the kind of person that invites intimacy, pushes boundaries and are fearless explorer of life. Anyone who possesses those quality is an instant turn on for me!
3)High Sex Drive to Match My Own
As an omni and pan sexual person, my sex drive is off the chart and constant. I used to try and tame it, and that was very short lived, so I decided, to live large, explore, enjoy, and give myself full agency to be who I truly am, An Insatiable Goddess of Sex, Love, Passion, Kink and intimacy in all its forms.
I look for the same in my partners. And more often than not, readily find it.
My current set up is, I have a male and female lover, and they get along great!
Our love triangle is steamy, and I adore how we always come up with new things to make our Naughty Trinity Union full of fireworks. My male lover is a six-foot five fire fighter/paramedic, and my female lover is a hot Russian blonde flight attendant. They can barely keep up with me, so I use my additional never-ending sexual energy to play as a Kelly Girl with my amazing callers, and always excited to find new playmates. I hope that would be YOU!!!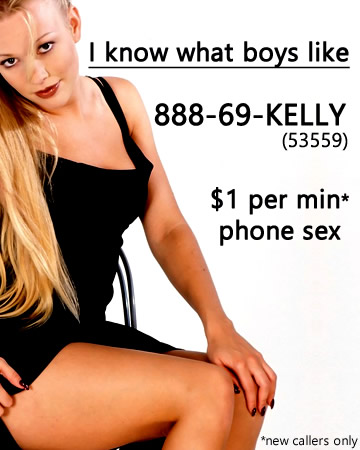 What Do You Plan to Scratch Off Your Filthy Bucket List?
I'm in a constant pursuit of this, and every time I scratch something of that lusty, shameless, filthy bucket list, a NEW goal has formed, and off I go, its new pursuit of ever expending sexual horizons.
I've had sex with twins, male, female, since that felt like a surreal experience to be made love to by exact duplicates.
I really want to do those multi-partner orgies, Hugh Hefner mention style. The ones I've read about, where there is just nothing but a sea of hot guys, girls and anything in between, engaging in a never-ending fuck-fest! I am utterly fascinated with that.
I recently joined a members only private sex clubs where couples (when I bring both my male and female lover, we are sort of a triple), where we can fully explore swinging, voyeurism, experimentation of many kinds, and utter discretion and privacy to do so.
We have different fetish and kink nights, and I can't wait to fully explore what this club has to offer! Check in with me to hear about our new adventures. I assure you, that YOU will have quite a few new Filthy Bucket List adventures to check off yourself!
When Do You Like to Have Sex?
ANYTIME, ANYPLACE, ANYWHERE.

The more sex I have, the more I want, I am in constant perpetual state of hyper sexuality off the chart arousal. Sometimes my partner may not be around, we all have busy lives, so I log on and find amazing new playmates on the Kelly line, including couples, men and women who share my love for full spectrum kings, cross gender play, domination, submission, sex toys and ENDLESSSSS mutual masturbation.
I don't like masturbating alone, and since I need to orgasm quite a few times a day, having a phone play partner to indulge in every sex game imaginable, watch porn together, or do an intricate complex role play which I very much excel in, really hits the spot for me!!!
So, when you see me log on, THAT'S your cue that I am ready for YOU!!!
Where Is the Wildest Place You've Had Sex or Would Like To?
Oh boy! Here goes…
I was dating this guy once, and we were up on the roof of a fancy hotel for a party. We realize realized that a portion of it was blocked off by a row of potted plants. We moved them enough to sneak some hot making out session, when things got incredibility heated up! We then we had sex while 50 people were partying on the other side of the bushes. Who knows if anyone heard or saw us? We were way too distracted to care!!!
Last summer, I was visiting family, and a guy friend and I went for a walk at night, and once we got to the beach, we both sprinted to the lifeguard stand and climbed up. We started talking, and then eventually he kissed me. One thing led to another, and the next thing you know, we're having sex right there! It was a little tricky to navigate, but the spontaneous nature of it all made it pretty amazing!
A few years back, my boyfriend at the time and I were traveling through Europe on a train. One night, we realized we were by ourselves in the carriage, so we just went for it. It was incredibly exciting and insanely hot. About a minute after we finished, the conductor came walking through. Close call!
Those are a few, but those who I've talked and played with, knows by now that I'm extremely implosive and fearless when it comes to sexual adventures. So, there are endless places that I would love to explore with a hot and aroused partner, the more unconventional the better!
How Do You Prefer to Cum or Give Orgasms?
When I'm with a partner, male, female or anyone it between (Omni/Pan Sexual, remember?) The FIRST thing I do is to CONNECT mentally to them and listen to their words, body language and interaction with me.
I am extremely oral and tactile and multi orgasmic, so it doesn't take much of an effort to make me achieve multiple climax.
When I'm with a new female lover I take my time and make sure she orgasms before I do, unless she is a submissive, and her job is to serve me, her mistress.
I love to use my fingers and expert hands, my mouth and my voice in her ear. I've made woman totally addicted to what I can do for them, and thus, improve their own love lives by showing them what their body, and COMMUNICATION can really do.
With Men, I'm not shy AT ALL with regards to what I want. I love riding a guy, changing position, standing, bending over, in my Jacuzzi or shower sex, on the couch, on the floor, or long sensual erotic love making sessions in my enormous four poster bed, where a weekend of passion stretches before us.
I love sex toys, high heels and stockings because they make everything hotter. I've made men orgasms by just grinding on them expertly, or by sucking my toes whilst my other manicured foot was rubbing their hot and throbbing cocks. I will chase my endless orgasms relentlessly and make sure my partners are satisfied AND walk away spent, addicted to my amazing skills and insatiable sexual pursuits!
Why Should Callers Ring You?
Simply because I not only Talk the Kelly Talk, I Walk the Hot Sex Walk in real life.
For the past six years or so, I dedicated myself and my life style to sexual exploration in all its forms, which my play time on Kelly complements very nicely. I get to play with endless men and women I might have never encountered otherwise.
My Callers are like my ultimate support group/extended sexual adventures club/Lovers. From my loyal submissive callers, to a wide spectrum of kink, fetish and alternate lifestyle adventures, I get to connect with a wide spectrum of awesome and adventurous people, teach, learn, fully participate and exchange endless ideas and life experiences that match and even exceed my own.
I have a wealth of knowledge, sexual, erotic, lifestyle, couple counselling, exploration, and curiosity that knows no bounds. I am here to make the most of what this opportunity and connections I am making on our Kelly line, and it's making me a better sexual partner, so I will help make the caller the best sexual partners as well.
I am a deeply intuitive listener, and a consummate performer with ZERO limits. I push boundaries, and achieve such close intimacies with my callers, I've become extremely close to them, and they to me.
My ULTIMATE goal is to make this a remarkable, one of a kind, tailor made experience for the callers, because a fully reciprocal, satisfying, intimate connection, a safe harbor for all your deepest darkest secrets and desires, a welcoming, loving experience is what I'm here for, and what I will give you, every single time.
Visit Ally Amour's page here! Dial 888.69.KELLY (53559) ext. 8213 and Satisfy Your Desires with her now!