888-69-KELLY
888-69-53559
where your 4th call is FREE
Deelicious Fucks The Delivery Man

Deelicious beckoned in the handsome delivery guy with a naughty smile. "Thank, Jason." She eyes his tanned muscles as she waited for him put the box down. The sight of him always made her so damned wet. "Do you bring what I really need?" Deelicious went over to him and wrapped her arms around his neck.
Jason chuckled. "Of course, Dee." He grinded his pelvis against her. "Feel for yourself."
Deelicious didn't waste another second. She caressed his cock through his pants, hungry for a taste of him. "Mine."
"Oh, yes." Jason shuddered as she unzipped his pants, pushed down his underwear and took hold of his hard cock. "All yours."
Deelicious swirled her tongue around his thick white cock, savoring the pearls of precum on the tip. "Mmm…you are so fucking hard for me."
"Always." Jason groaned as Deelicious took the full length of his dick into her mouth. "God, woman you suck cock so fucking good."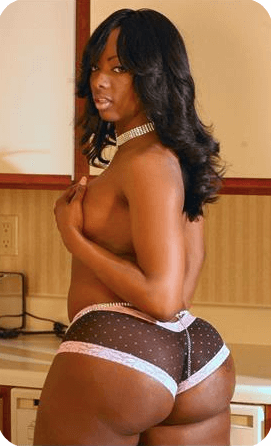 Deelicious moaned as she deep-throated Jason's cock. She knew how much he liked the vibrations against his sensitive skin. Deelicious worked his cock in and out of her mouth faster and faster, feeling herself getting wetter and wetter. She couldn't get enough of her hot and dirty fuck sessions with her delivery man.
"Whoa, babe." Jason gently pushed her back from this cock. "Keep going like that and I'm going to blow my load in your mouth. Is that what you want or do you need my cum deep inside that chocolate pussy?
Deelicious licked her lips. "You know I always want that cum in my pussy." She stood up, walked over to her couch and bent over the back of it. Deelicious hiked up her skirt, revealing her bare ass and pussy. "Give it to me."
Jason grinned as he walked over to her. "You're such a horny slut, aren't you?"
Deelicious wriggled her ass. "Shut up and fuck me." She gasped when Jason obliged her request thrusting into needy wet cunt. "Fuck yes, Jason. That's it. Give it to me white boy." Deelicious squealed when he pounded her pussy harder. She gripped the couch, mewling with pleasure as he gave her what she'd been craving.
"I'm going to fill that pussy up with my cum. Tell me you want it." Jason smacked her ass. "Tell me, Deelicious!"
"I want that cum!" Deelicious squeezed her eyes shut as her orgasm overwhelmed her senses. She sagged against the couch, barely hearing Jason swear as he shot his load deep inside of her.
"Damn, girl." Jason pulled his cock out of her well-fucked pussy. "That was dee…licious."
Deelicious giggled as straightened then turned to face him. "Mmm…hmm. It was." She watched him zip up his gorgeous cock. "I've got another package arriving soon."
"I'll be sure to make sure you get." Jason winked at her as he headed out the door.
Deelicious sighed with content. She couldn't wait to see her insatiable delivery man again. He always brought her exactly what she needed!