888-69-KELLY
888-69-53559
where your 4th call is FREE
Cuckold Fantasy - Exploring Secret Desires
Do you have a secret cuckold fantasy that you'd love to explore? You're not alone! Cuckolding is a common sexual fantasy and lifestyle for many. Why are so many men aroused at the thought of their lover having sex with someone else? Phone Kelly explores the fascination and secret desires some have when it comes to infidelity with consent!
Your Hotwife Needs More Sex
Do you have hotwife you can't satisfy? Some guys find they simply can't keep up with their wife's libido, especially with May-December relationships. Are you concerned your small cock leaves your lover wanting more? Cuckolding could be a topic you've considered bringing up to your partner. Admitting you can't give your hotwife what she needs could be the beginning of a beautiful kinky adventure!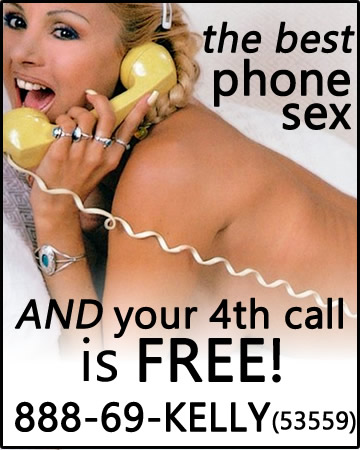 Cuckolding For Her Pleasure
Have you already decided to try cuckolding? You'd be amazed how many couples are embracing this lifestyle! For many guys, cuckolding is a way to ensure their woman gets the big cock she deserves. Are you aroused by the idea of your wife taking a cock much bigger than yours? Many guys get turned when they fantasized about their hotwife's pussy filled and stretched. Cuckolding gives your pretty wife the chance to get what she needs with full transparency between the two of you.
Explore Your Cuckold Fantasy!
You can enjoy hot cuckold fantasy phone sex with Phone Kelly whether you're newbie to the kinky fun or a seasoned pro! Our naughty Kelly Girls are ready to hear your filthy cuckolding experiences and fantasies. Maybe you'd just like to listen to filthy cuckolding stories? It's all up to you. Dial 888.69.KELLY (53559) and Satisfy Your Desires with the best in adult entertainment now!