888-69-KELLY
888-69-53559
where your 4th call is FREE
Sexy Kinkstress | Kelly Girl Ally Amour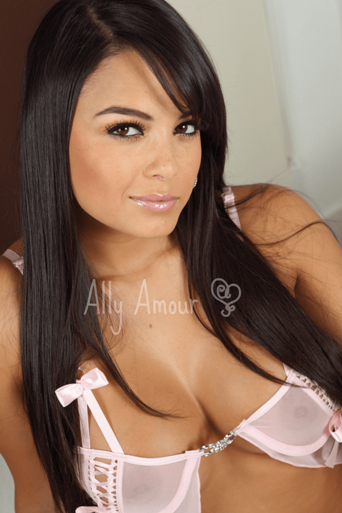 Kelly: Hello and welcome! Today, I'm pleased to interview sexy kinkstress Ally Amour. Are you ready, Ally?
Ally: Oh yesssss! Let the good times roll! Hello Kelly! Hello everyone! Welcome To the Ally Amour Extravaganza!
Kelly: Let's start with a fun question first. What's your favorite sexy song?
Ally: Ludovico Einaudi – Nuvole Bianche, and every piano piece from the Twilight Saga. (Don't judge. We all fell for Bella and Eduard whirlwind romance.)
Kelly: No judgment here! Bella's Lullaby is one of my favorite pieces of music! What would you consider your best physical feature?
Ally: My whimsical smile. Because once this smile is initiated great shenanigans will ensue.
Kelly: I don't doubt it! How would you describe your voice?
Ally: Sultry, hypnotic, sprinkled with chaos and glitter.
Kelly: What do you like to wear when you're talking sexy?
Ally: Depends on my mood. I tend to have a great weakness for high end lingerie, stocking, high heels, garter belts, the works. However, sometimes I feel super sexy when I have a T-shirt and cute cotton panties on.
Kelly: What do you enjoy most about phone sex?
Ally: To me, phone sex is the last frontier of total honesty and deep connection between two strangers in a way that allows everyone to drop all pretenses and really show you who they are. These days, everyone's face is glued to their iPhones, iPads and computer screens, so distractions and disconnection from one another are not only abundant, they are also the norm. When a phone call takes place, you are stripped of all that, and you need to connect to one another on a deep Intimate and cerebral level.
Kelly: What types of calls would you consider your specialty?
Ally: I am most in my element engaging in complex domination calls. From sensual to extreme. I can be a nurturing mother mistress figure, or I can be the whip holding, black boots, leather wearing dominatrix that will make even the most experienced submissive re define the word "Worship'. Those calls are always an interesting journey.
Domination will never work unless you understand the highly versatile, complex and evolving phycology behind It. Every submissive Is different. Each Domination phone call is as unique as a fingerprint, and the connection between a Dom and her sub is deeply intimate. My goal is always to built a long term satisfying relationships so the submissive can grow to his full potential under my guidance.
Kelly: I believe orgasmic phone sex is a two-way street. What would you tell a caller to do or not to do to optimize their Kelly Girl phone sex experience?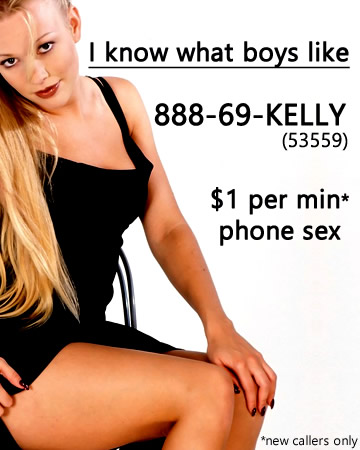 Ally: Be In a place where you feel safe and undisturbed. Unless you really need to watch porn on a call, (*And I am happy to watch It with you), I recommend the caller shut off all distractions, so we can better focus on one another. Trust my expertise and my passionate needs to create the best experience possible for both of us, and let your inhibitions evaporate. There will be rewards abundant, I assure you.
Kelly: Mmm…sexy advice and a promise of more! I love it! Do you have a favorite caller?
Ally: It's like asking a parent if they have a favorite child. Come on, NOT FAIR. I adore my eclectic spectrum of submissive, cross dressers, cuckold boys, romantic callers, and quite a few ladies and couples who connect with me often. I can't choose just one!!!
Kelly: *chuckling* Fair enough. Tell me about one of your red-hot calls.
Ally: I have a couple – husband and wife that call me on a regular basis. They are both submissive, and I engage them in an extremely complex and intricate play. We use toys, bondage, and restrictions. They make love with every move orchestrated by me. (Now I know why film directors have a God complex). They both told me that their sex life has never been better. I take great pride in that.
Kelly: Hot! Is there anything else you'd like to share with your callers?
Ally: Communicate the best you can. DO NOT be embarrassed, because I assure you that us Kelly Girls can handle ALL your desires. The better your communication with me is…the better the call will be. Let your freak flag fly!
Kelly: Communication is key! When are you typically available to play during the week?
Ally: I have a full-time job with a very strict insurance – paralegal corporation. I have a home office so I try to be available as much as I can, mostly because this is the ultimate escape and stress reducer for me. The corporate world has very little leeway for fun and shenanigans. I am forever thankful to be a Kelly Girl because I can really dive into the erotic sensual mesmerizing limitless world of phone play.
Nothing works better to reduce stress and galvanize me further. It's pleasurable, rewarding, and the best kind of intoxication there is. I don't sleep much, so I usually hang around overnight.
Kelly: Finally, where do you get the inspiration for your hot blogs?
Ally: Literally everywhere. My callers are my best source of inspiration. So much of who we are is linked to our sexual self and I'm a voracious reader, researcher and explorer of all things fetish. I feel that when I write a blog, I help callers open up easier, since they can see my passion and in-depth knowledge in areas they sometimes cannot talk or share with their spouses or significant other. I use my insatiable curiosity and create the most versatile environment, educating, instructing and leading by example. My relationships with my callers run deep, and they educate and inform me as much as I do them, so when I write my blog it's almost always based on an experience I had with one of my callers.
Kelly: Awesome! I can't wait for your next submission. Thank you for taking the time to play with me today, Ally Amour!
Ally: Thank you, Kelly! I am very lucky to be a part of the Kelly-Universe and looking forward to endless adventures !!!
Kelly: Curious to know more about Ally Amour? Visit her page here. Ring Ally at ext. 8213 and Satisfy Your Desires now. Don't delay? Call her for some filthy fun. I promise you red-hot phone sex happens here!