888-69-KELLY
888-69-53559
where your 4th call is FREE
Hot Dominatrix Fucks Her Sub's Ass - Aubrey's Confession
--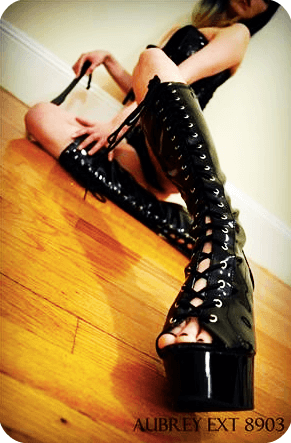 I slapped my crop against my latex clad thigh, enjoying Danny's subtle intake of air as I moved in front of him. The sight of him on his knees delighted me. "Why are you here, slave?"
My dutiful pet kept his eyes on the floor. "To serve and worship you, Mistress."
I smiled pleased by his meek tone. "Look at me." I put my hands on my hips as Danny lifted his head. I could tell he was struggling not to stare at my bare breasts. My naughty crotch-less latex pantsuit was designed to entice and enthral. "Would you like to touch me, Danny?"
"More than anything, Mistress." Danny's voice wavered as he eyed the new strap-on I'd gotten just for him.
I grinned as I extended my hand to drag my crop across Danny's nipples. I loved being in control of his pleasure and pain. "Well, maybe I'll allow you to worship my ass after I've fucked yours. Are you ready to get fucked, cockslut?" I rubbed my strap-on across Danny's mouth.
"Yes, Mistress."
"Get on all fours now!" I reached for the lube as he scrambled into position on the bed and applied a generous amount of it to my strap-on. "Tell me what you need, slave."
Danny groaned. "I – I need to get fucked, Mistress."
I smiled, loving his husky declaration. Danny was a strong, handsome man. No one in his world knew what he secretly craved, what I gave him. His submission was a gift I treasured and an unparalleled rush for me.
"I'm going to give you what you want, Danny." I pressed the tip of my cock against his tight hole. "This cock is bigger than the last one. Are you ready for me, cockslut?"
"Yes, Mistress. Please."
"I do love it when you beg." I pushed into Danny, penetrating his asshole with the head of my cock. "How does that feel, pet?"
"Oh, M-Mistress! It's too big!"
"No such thing, slave." I fucked him faster, loving his pathetic moans. "You love it when I stretch your ass. Don't you?"
"I do, Mistress!"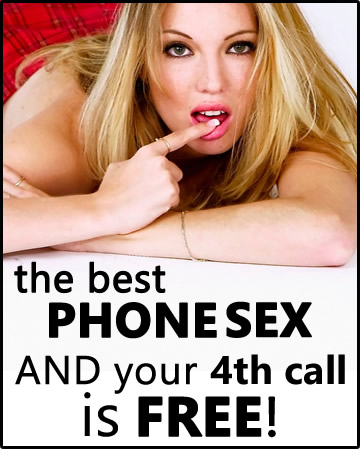 "Yes, I know you do." I worked the cock in and out of Danny at a rapid pace. "Stroke that pathetic dick of yours. I want you to cum for me, slave, then I'm going to make you clean up your damn mess."
Danny's deep groans shifted to barely controlled whimpers as he masturbated.
"Give it to me, Danny. Cum for your Mistress!"
Danny followed my instructions, spraying his load all over the sheets. I slowed my pace then pulled out of him, satisfied with the sight of his spunk all over the bed. "What do you say, cockwhore?"
"Thank you, Mistress."
I smiled at Danny, enjoying the devotion in his voice. "You're welcome. Now clean up your mess."
Danny bowed his head, licking up his spunk as I removed my strap-on. "Good boy," I said as he finished. "You've earned the privilege of worshipping my ass. I want you to tongue-fuck my ass and pussy until I cum. Failure to make me climax will result in punishment. Do you understand, slave?"
"Yes, Mistress Aubrey."
Mmm…I knew he did and I planned to make him work for my orgasm!