888-69-KELLY
888-69-53559
where your 4th call is FREE
Vivian's Shemale Bestie Seduces A Straight Man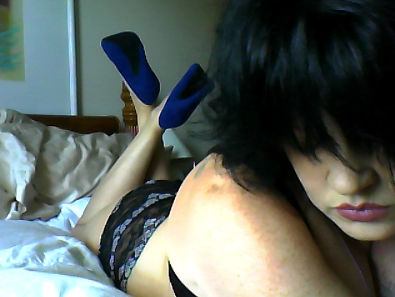 Dawnielle and I were best friends for as long as I could remember. Only, we started out being best friends when She was a He. Dawnielle was born Danny and had run away from home when he was 14 after being shunned by his family once revealing he thought he had been born the wrong gender.
Dawnielle and I both started dancing together at the Gentleman's Club about two years ago. The gentlemen at the club loved her dark skin, those long legs, and her insanely perfect 36C tits. They never knew she was tucking something special into her panties. I never did understand how she was able to hide that eight inch cock in those tiny panties. I'd seen it more times than I could count. She had a beautiful cut cock with a thick mushroom head and a vein running up the length of the shaft.
Dawnielle and I would have Team Night where we would dance together on stage. And by dance, I mean writhing, teasing and humping on one another to the rhythm of the music. Meanwhile, the men around the dance floor would whistle, howl and throw money, hand over fist, onto the stage!
We always made it a point to take the money from them as a team. For those big tippers, we'd do a quick three-way peck on the lips and keep on dancing. Tonight, was no different. We were raking in the cash, shaking our sexy asses and keeping those cocks jumping! Dawnielle was about to win a bet that we'd made earlier that night while doing shots of tequila.
"I bet you," she said, as we downed our shots, "that I can get a straight guy to suck this big cock of mine tonight!"
"If he's straight," I said to her, "he won't suck cock."
She nodded and winked then walked over to a seemingly very straight-looking man. He looked almost prudish but this was a strip club so he had to at least be open to looking, if not touching. Dawnielle would see to it that he was also touching, if she had anything to say about it! She moved quickly and before I could get us drinks, she was on his lap and laughing and talking.
I watched from the bar as she stood up and took him through the velvet curtains to the VIP room. I decided to stay behind....or at least far enough behind that they thought they'd be alone. She knew I would watch, anyway. I'd seen her turn many straight men gay...if only for one night, many times.
I waited until I knew it was past the part where Dawnielle would've shown him her Special Secret to go back and watch. I made sure to stay out of sight. She stood in front of him. He sat in a lush chair, giving me the perfect side view. I could see him stroking her gorgeous cock! He was looking up into her eyes and groping her tits with his free hand. Dawnielle glanced in my general direction and winked, knowing I was in the distance somewhere.
For two hours, I observed this guy sucking and stroking Dawnielle's cock. He licked her pristine asshole before taking her load down his straight-boy throat. I watched him cum all over his own shoes! Dawnielle ordered him to him lick it up and I saw him happily do as she instructed.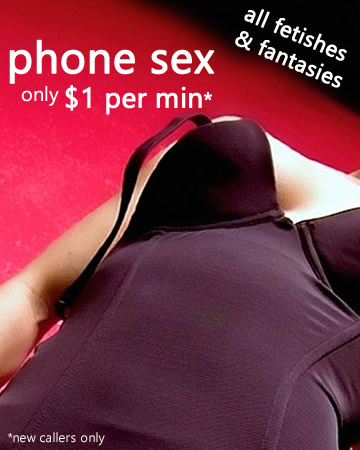 I lost a bet tonight, but I won a front row seat to watching my best friend – the hottest shemale in the city – turn another straight man into a cock-hungry slut, if only for that night. Priceless!
Dawnielle and I are quite the cohorts. Her naughty secret is a dream many men desire!
Are you ready to explore Dawnielle's secret with Vivian? Ring her now for some kinky fun! Dial 888.69.KELLY (53559) ext. 8869