888-69-KELLY
888-69-53559
where your 4th call is FREE
Extreme Financial Domination Phone Sex: Call Deanne at 1-888-695-3559
Deanne only dates rich men. She wants the very best, and she's not going to settle for anything less!
Do you think you can impress Deanne with your thick wallet and big bank account? Call PhoneKelly now at 1-888-695-3559!

We offer only the hottest women with the most discerning taste, so you had better get ready to pay for it!
Deanne doesn't care how big your cock is or how much you exercise at the gym. She'll let anyone fuck her if she can get nice things and lots of money. If you dare call her a whore, she'll make you pay for it in more than money! She'll give you a strike or two on the ass and balls, showing you who's boss! After all, you're the one paying her for fun, and Deanne calls the shots!
Don't think for a minute that your wise words and good looks will sway Deanne in any way unless you have a wad of cash to deliver! She's only interested in men with lots of money, and she'll do anything once you prove your worth to her. Until then, you're just Deanne's pathetic sex toy to dominate and humiliate until you spoil her financially and cater to her every wish!
Give Deanne the star treatment she deserves, and then she might grace your hard cock with her tongue while she wears the fur coat and fancy jewelry you bought for her. Get on your phone now and dial 1-888-69-KELLY!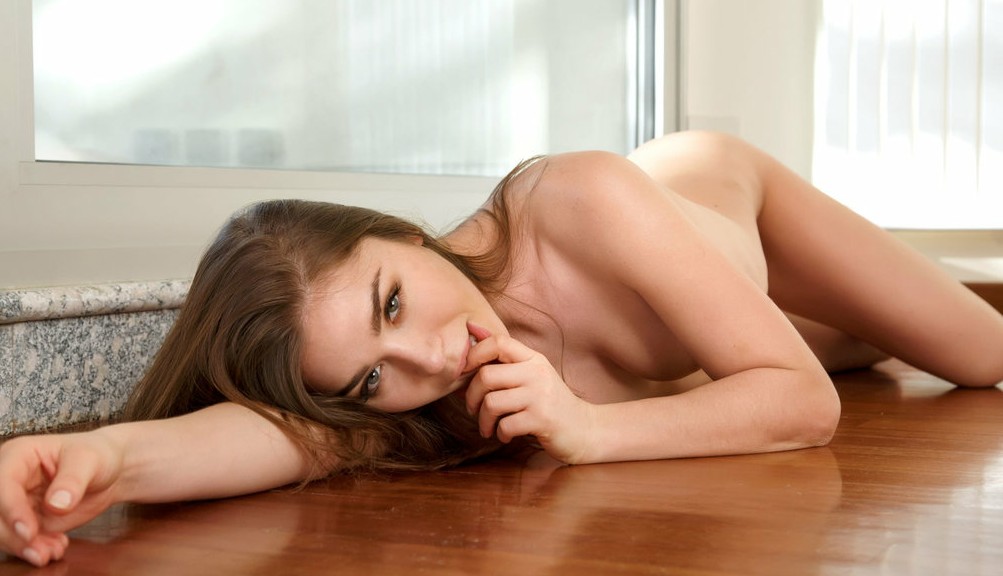 Cheap Financial Domination Phone Sex
Girls like Yvette don't care how you look or how fancy you dress. They want your money to pay for their lavish lifestyle! Yvette is willing to put out and get into some raunchy scenes with you if you treat her like a queen!
Cheap and dirty girls like Yvette want to control filthy men like you for your money! You'll only slide into their favor and their wet pussies if you're a good boy and cough up that cash!
Only rich boys and men with generous wallets get the most out of high-maintenance divas like Yvette. She'll let you slip your cock into her mouth, ass, or pussy, as long as you continue to pay. The more funds you give, the stronger the orgasm!
You'll be heavily rewarded for your generosity. Ladies like Yvette will rub your naked body against theirs while they wear fur and high heels. As your boner grows, they'll remind you that you owe them for all that they provide, from those well-manicured hands stroking your cock, to tongue baths and cowgirl rides. Our girls deserve the best, and they are not afraid to go after it!
Get ready to open your mind and your wallet for some deviant fun! We keep our rates low and reasonable, so you can call and enjoy our hot, sensational ladies for hours on end! Our payment system is the most secure, so you can rest assured that no private information will be shared with third parties. Discretion is guaranteed!
Let Yvette and other hot women dominate you and your bank account right now! They have impeccable taste in high-end fashion and five-star hotels, so you had better be ready to please them and their needs!
This phone sex line is only for the most distinguished gentlemen who know how to worship hot ladies and satisfy them thoroughly properly. We guarantee you'll be satisfied too, and all your fetish domination needs to be met on every call. Pick up the line now and dial 888-695-3559
Are you a kinky fucker who gets turned on when a girl uses him for his money? Do you enjoy being referred to as a nasty piggy bank who is good for nothing and the only good thing about you is your wallet? I hate to break it down for you, but at www.phonekelly.com, we don't give a shit about you. We don't even care about your orgasms. The only thing we care about is what is in your wallet. I am talking about the dollars that you have. Our site has so many pretty bitches who would not even dare to look at you twice were it not for the cash that you have. If you are turned on my financial domination phone sex, pick up your mobile phone now and dial our number. You will be connected to one of our customer service phone sex operators. She will take you through the payment process then instantly connect you to a nasty bitch who will milk your wallet dry. These gold diggers love the finer things in life and its fuckers like you who are supposed to finance that kind of lifestyle.
Human ATM
Pay attention, you weak and pathetic man! You are here because you are looking for a strict and sexy mistress to serve. Someone who will control every penny in your pockets and milk you dry during the financial domination phone sex call. The bitches on our site have no mercy. Trust me they will strip you of your hard-earned cash and any small dignity you might have left. You will be left humiliated and penniless. However, I know your little prick craves to be controlled and used in all ways possible. Your small dick loves it when a woman demands money from you or extremely humiliates you during your phone sex call. Dial our phone number and enjoy talking to a strict femdom mistress for extreme human ATM phone sex. You are a human ATM machine who does not deserve to have anything left in his wallet. Our beautiful women will keep you going on and, on the phone, until you end up spending all your money. This site is not for weak men, we only tolerate piggy banks who know their place.
Financial Domination Phone Sex Number
If it is your first time dialing our phone number, you will be given a $5 welcome discount. More so, financial domination phone sex might be considered as a taboo subject and not so many people would want others to know about this fetish. Do not be dismayed because our site is 100% discreet. We do not share any personal details with third parties. Unless blackmail is one of your fetishes, your secret will be safe with us unless you want to tell. Also, we accept all major credit cards and our payment system is very safe, private and secure. Financial domination makes me so happy that I would do anything to make you addicted and keep coming back for more.
Are you ready for the best financial domination phone sex? Dial our phone number 1-888-695-3559 and be ready to be turned into a pay pig!