888-69-KELLY
888-69-53559
where your 4th call is FREE
Female Phone Sex Guide
by AllyAmour
Welcome to my sex and lifestyle blog! Today, we shall examine a few of the most popular female sex fantasies.
YES! WE DO HAVE THEM!
Many men believe that most women do not have a rich fantasy life that they get lost in, or that the female sex drive is somehow lower than a male sex drive.
I fully assure you, that is NOT the case. I never get tired of fantasy play, on the phone or in my own life to keep the magic going forever. I absolutely adore it and love to teach my callers how to create their perfect fantasy play, with me, or with their partners.
I speak with many couples and women as a Kelly Girl and I am truly blessed by my eclectic clients and their remarkable honesty and willingness to share many of their sex life stories. Since a fair number of my callers are female, and because I love role-play and fantasy in my own sex life, I thought I would share what I've learned about the most popular female sexual fantasies with you all here. I hope that you will try them out with your partner and bring some extra excitement to your sex life!
Don't Be Afraid to Explore
You and your partner can play out different versions of every fantasy scenario that you create. You can add details, certain clothes and hot items like sex toys, or any other items you both find erotic. This enhance your fantasy play and increase the excitement and pleasure you derive from your own unique experience.
I often share with my callers all my personal favorites, and it's always exhilarating to find what can be a total turn on.
For women, many fantasies include setting the mood!
This might include a certain place, scent, or music. Make sure to add as many details to your fantasy play so that it feels as real as possible!
You can get lost in a night of unforgettable passion that you'll want to reenact over and over!
Try Power Play Fantasies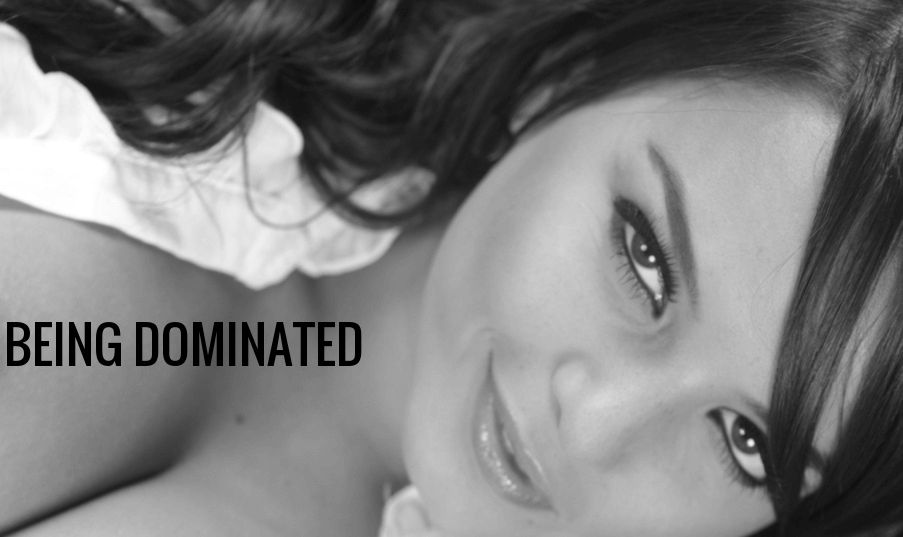 Being dominated is a popular sex fantasy! Many people like the idea of being pinned down, overcome, or held restrictively during the sexual act. Engaging in BDSM takes these sex fantasies to another level that many women find highly arousing, such as, bondage, spanking and more!
HOWEVER, like many other fantasies, this isn't necessarily a reflection of what women desire in real life.
There is no confusion about the roles that we play in our everyday lives. This game provides a welcome release from stress, the relinquishing of power, and a welcomed escape into a fantasy realm that is very much different from our daily reality.
Give Up Control
The flip side of domination is the sexual act of taking control. This is another common a fantasy for many women. Some lovers enjoy being dominant and submissive.
This is known as being 'switch' in the BDSM world. There aren't any clear-cut rules to our sexual imaginations!
Isn't it great?
Many of my callers often tell me how in control they always are in their high stress careers. The corporate world and their demanding positions require these men to be ruthlessly in charge at all times.
Men that are always in control in the boardroom often want to relinquish control in the bedroom! So, ladies, TAKE CHARGE and show him that you can be the ultimate boss between the sheets.
Explore Secret Fantasies
A wild sexual encounter with a total stranger is risqué and a total thrill! Acting on instant attraction, and heady physical needs, whilst throwing caution to the wind is a popular fantasy for some women!
Surprised?
You shouldn't be! Men love this one as well! In fact, I have a popular game that I suggest to my couples.
On date night, meet somewhere in a bar and pretend you are meeting for the FIRST TIME! Try and dress totally differently, make up new names and professions, and just act like strangers for the night that will certainly leading to amazing, red-hot sexual encounter. Get a hotel room so the fantasy feels like a real spontaneous, wild sex with stranger game.
This is one of my favorite games to play, and it certainly keeps the excitement going! You will be amazed by all the things you can find out about your partner when you play act this fantasy. Very exciting! You both can play any role you desire! Step out of your routine and enjoy a sexy game that can go on forever!
Threesomes Anyone?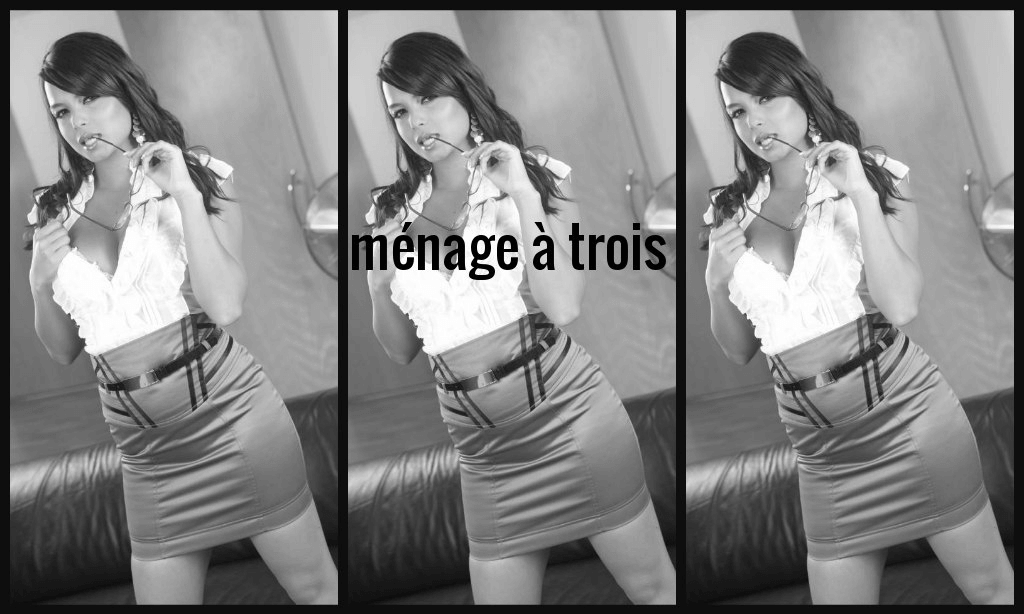 Two women and a man, two men and a woman…Threesome options are always exhilarating! Just about every girl out there has had one of these fantasies simmering in her brain.
Many ladies daydream about two hot males fighting over her body and vying for her attention. No third wheel here, but a welcome boost to a hot night of three-way passion!
Choose the right partners for a threesome and you can keep having those encounters, and experiment with different sex toys, role-plays and fantasies that make all three of you happy. Two women dominating a man, a couple teaching a third party the ways of sexual pleasure, and many taboo role-plays are just a few of the erotic pleasures you could enjoy.
Let me know if you need any ideas!
Ally Amour double dares you…Oh, I TRIPLE dare you !
Get A Little Kinky
This fun sexual fantasy is all about having sex, somewhere in public, and feeling the fear and exhilaration of possibly being caught.
All these elements sharpen your senses, so this adventure may lead you both to the highest notes of orgasm! I personally have had many of those experiences.
As a thrill seeker, and a total shameless exhibitionist myself, I will take every opportunity to misbehave! I will keep doing so on a regular basis because it's just too much fun to stop.
Out of ideas for having sex in a public place? How about in a club, a gym, or at the beach? You could even get it on in a store change room! Wherever passion overtakes you and there's just no holding back.
Naughty, right? I know. I mean, sure, I try to behave, but there are so many other options!
Call me and let's share our public place sex stories!
Lights, Camera...Orgasm!
Many women think about becoming a heartthrob! Being a seductive, alluring sex symbol is a secret dream for some women. Filming your lover in sexy lingerie and making love whilst the camera is running can be incredibly hot! Why not capture your Oscar worthy sexual performance? You'll both be able to view your naughty homemade porn whenever the mood strikes!
Many women want to be in the spotlight and express themselves in a movie star persona. Performing for a camera and an adoring audience fulfills this wish!
I love the camera and having my photos taken. I used to be a very shy teenager. I'm, a late bloomer, but boy, oh boy, do I ever make up for lost time!
My partners love it! I do help many get out of their shell and explore. So, why not become a star? Why watch strangers if you can watch friends, or better yet BE the star of your own homemade porn film extravaganza?
Don't forget flattering soft lighting, hot lingerie, and a few props, like whipped cream and sex toys. These additions will that'll make the experience richer and more tantalizing!
Hint, we all look better in black and white film! Try it with your lady and see!
Try Wicked Hot Sex Play
Fantasy Roulette is a wonderful way to take your sex life to the next level.Get that shy lady out of her shell!Write down five or six fantasies and let the good times roll!
This game is exciting because it shows both partners that they can be more daring and playful then they ever dreamed they could be! There's one rule – you can't back out! You must act out the fantasy you've chosen with utter abandon. The Roulette has spoken!
Let your imagination truly shine!
Playing sexual fantasy roulette game can be a true rush. Keep your naughty scenarios private. Just spin the roulette and let the God of Sex and Mischief decide your fate.
This is a gambling game that you can't lose, even if the house always wins.
Talk about a win-win situation!
I can't wait to hear what scenarios you come up with! I can also share a few dirty ideas of my own.
Let the games begin!
Do A Little Dance...Have Fun!
Pole dancing is my FAVORITE way to keep in shape. I t's highly seductive and enticing to be watched by a man you know wants you. You can seduce your lover with every nuanced move of your body.
Stripping is often considered a naughty profession that brings many men to utter ruin. Who can resist beautiful woman swirling expertly and seductively around the pole?
Every woman has an inner stripper! Many women fantasize about being on the stage and becoming every man's fantasy.
Let's Talk About Your Sexual Fantasies!
In conclusion, women, just like men, have many hidden desires and many sexual fantasies which they might keep very hidden from their partner. The key is to be open and find interesting ways to act them out together.
I have spoken and worked with many couples, guiding them in indulging their deepest desires. Sexual fantasies are exhilarating and fun! I can help you take your sex life to new heights of pleasure and ecstasy!
Ring me, Ally Amour, at 888.69.KELLY (53559) ext. 8213, and we'll dive into those sparkling enchanting waters of true female fantasies and desires together!